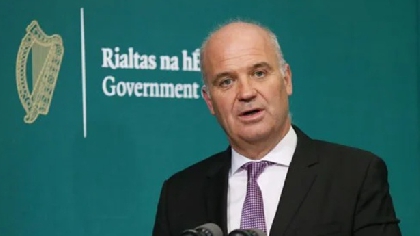 The total number of confirmed cases of coronavirus in the Republic of Ireland has risen to 174,843 with 3,111 cases in County Wicklow
The Health Protection Surveillance Centre has today been informed of 8 further deaths due to COVID-19.
As of midnight on Sunday 17th January the HPSC has been notified of 2,231 new confirmed cases.
Of the cases notified today:
992 are men / 1,117 are women
58% are under 45 years of age
The median age is 39 years old
753 in Dublin, 236 in Cork, 142 in Wexford, 126 in Kildare, 109 in Limerick and the remaining 755 cases are spread across all other counties.
As of 2pm today, 1,975 COVID-19 patients are hospitalised, of which 200 are in ICU. 102 additional hospitalisations in the past 24 hours.
Health officials are advising everyone to be aware of the risk factors for getting COVID-19:
·Distance – the risk of getting COVID-19 increases as the distance between you and others gets smaller. Keep 2 metres apart where possible
·Activity – How you spend time with people and what you do with them can increase your risk. Follow the government's Stay Safe Guidelines when spending time with others
·Time – The more time you spend in close contact with other people can increase your risk of getting COVID-19. Keep track of who you spend time with and how
·Environment – Being outdoors is safer than being indoors. Where possible, meet with others outdoors. If this is not possible, keep windows and doors open when meeting others inside
·Symptoms – Know the symptoms. If you have them self-isolate and contact your GP immediately
They are:
·a fever (high temperature - 38 degrees Celsius or above)
·a cough - this can be any kind of cough, not just dry
·shortness of breath or breathing difficulties
·loss or change to your sense of smell or taste
·flu like symptoms
"If you have symptoms of COVID-19, you must self isolate and phone your GP for further advice.
If you have been referred for a test or are awaiting a test result, you must self isolate.
If you are a confirmed case of COVID-19 you must self isolate for 10 days.
If you are identified or have identified yourself as a close contact of a confirmed case, you must restrict your movements.
Department of Health's COVID-19 Information Dashboard; providing latest case information.