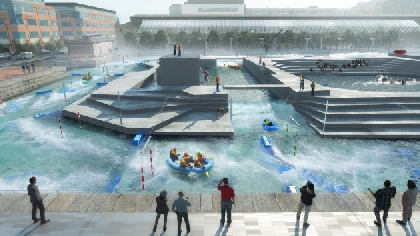 The €25 million facility near the IFSC was given the go ahead in 2019.
Dublin City Council says Covid-19 has affected its programme for getting the project to tender stage due to challenges with remote working for the multi-disciplinary design team.

A former Tánaiste says plans for a whitewater rafting facility in Dublin are "vanity driven".

Michael McDowell says the idea came from people who have personal interests in its development.

Dublin City Council is now inviting expressions of interest from contractors to build the facility at George's Dock along the River Liffey.