19 minutes | Saturday, July 9th, 2022
On Travel Talk today we are delighted to chat to Sonia Fragoso the General Manager of the very elegant Editory Riverside Hotel in Lisbon. Formerly a convent and a train station, this newest five-star hotel in Lisbon opened it's beautiful doors earlier this year. The Editory Riverside Santa Apolónia Hotel, located in Lisbon's iconic Santa Apolónia station, is a true tribute to Portugal's rich railway past. The project began to be developed in 2017, and for The Editory Collection Hotels group, which already has nine hotels in Porto, Tróia and Lagos, the Santa Apolónia station was the perfect space to debut in Lisbon. There are 11 different types of accommodations, and in addition to rooms with river views, there are others with balconies and suites, one of which is quite special: the Rosacea Junior Suite has the original stained glass windows and skylights. One of them overlooking the heart of the station. Station view rooms are quite spacious and good value. A night at the new luxury hotel in Santa Apolónia, and Lisbon, costs from €149.50 for 2 people sharing.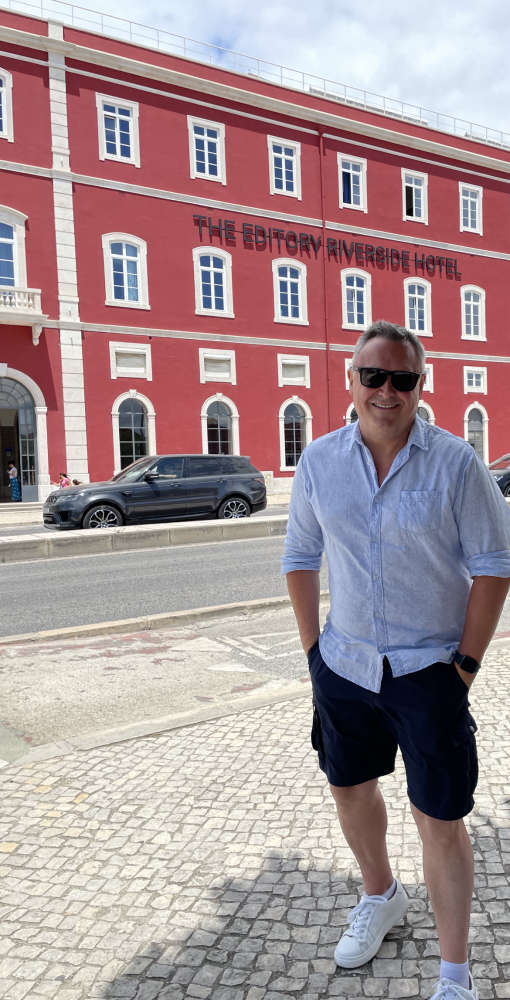 Check out the Editory Riverside Hotel Lisbon
The Lisbon Card - www.Lisboncard.com - From €19.95 for 24 hrs - Free transportation on the Lisbon Metro subway and buses, trams, lifts of Carris lines, CP Train Lisboa - Sintra, Lisboa - Cascais , Lisboa - Azambuja, Fertagus Lisboa - Setúbal.
Visit Portugal's Website - www.visitportugal.com

https://www.yellowbustours.com/en/lisbon/yellow-boat-belem-river-cruise
I highly recommend the Yellow Boat Tour - Enjoy the amazing Lisbon views from the river Tagus, on board the Yellow Boat Tour - River Cruise. Admire the views of the city, the Christ king, the 25th April Bridge and the most iconic Belem monuments.
Enjoy unique views over lisbon - Hop-on Hop-off river cruise - Stop in Belém area
1h30 duration - 24h ticket validity