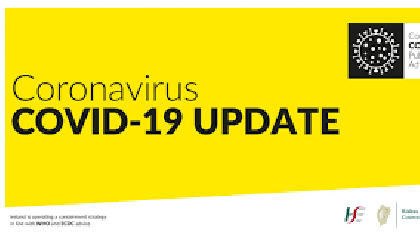 Ireland will have Covid-19 cases on a 'constant' basis for at least another two years, according to a World Health Organisation expert.
The warning comes as the current situation here continues to improve.
172 Covid patients were in public hospitals last night - the lowest since October 8th - with 48 in intensive care.
390 new cases and 11 deaths were also reported yesterday.
Meanwhile over 2,000 fewer people arrived into Dublin Airport last week than the previous seven days.
12,084 passengers flew into the facility - down over 14 per cent.
The sharpest drop was in foreign visitors - with a 17 per cent decrease in the space of a week.