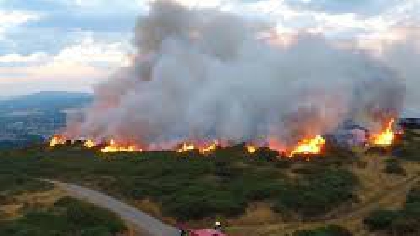 Wildfires raged in Howth for six weeks this summer, damaging up to 30 acres of land.
The firefighting goats are on site where they'll be brought to different areas every day to eat gorse and in turn slow the spread of future fires.

The cost to the taxpayer is estimated to be as much as €250,000.