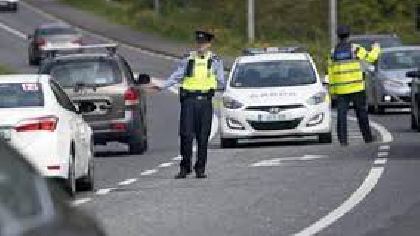 72% of the fixed-penalty notices handed out by Gardaí since December were related to people being outside their home area without good cause.
Another 14% were given to people who attended events like house parties -- and four per cent went to organisers.

Just 1.7% of fines went to 341 people refusing to wear a face mask.
75% of the fines were issued to men, and half of those fines issued to those aged between 18 and 25.

Gardaí invoked emergency powers under the Health Act 600 times since the start of the year.
216 cases involved a failure to show a negative PCR test at a port of entry
43 involved breaches in mandatory hotel quarantine, and 15 breaches linked to self-isolation at home.