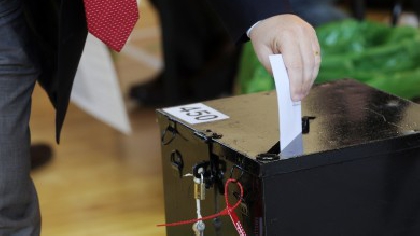 There won't be a voting pact between the government parties in the upcoming Dublin Bay South by-election.
The writ for the election will be moved this afternoon, despite heavy canvassing having taken place for weeks, with July 8th the likely polling date.
Sources in the government parties of Fianna Fáil, Fine Gael and the Greens have confirmed there won't be a voting pact between them to try and secure the seat.
Sinn Féin will be hoping their surge in the polls will secure a second seat in the constituency, with Labour hoping to buck their national trend.
Social Democrat, Solidarity People Before Profit, Aontu and Independents are also in the field.