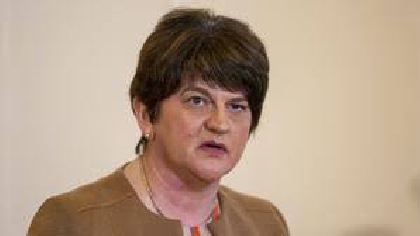 Arlene Foster's position as leader of the Democratic Unionist Party has been undermined after widespread reports that 75% of the party's Northern Ireland Assembly members have signed a letter demanding a leadership contest.
The party has declined to comment on the claims.
According to Sky news, on Monday eight of the party's 18 constituency associations submitted letters of concern over the leadership's handling of the Northern Ireland Protocol and other issues.