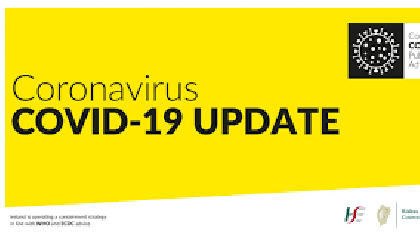 The cabinet is due to meet this afternoon to sign off on plans to re-open most of the country for the summer.
The easing starts on May 4th with the full return of construction.
But May 10th is the key date - with the lifting of the inter-county travel ban..
Hairdressers, barbers and personal services are set to reopen on the same day, with the cap on people attending funeral and wedding services rising to 50, but the number of guests attending a reception will remain at six. People from three households will also be able to meet up in back gardens.
June 2nd will see the opening of hotels, guesthouses and B&Bs
While pubs and restaurants will have to wait until after the June bank holiday weekend to re-open outdoor dining on June 7th.
Gyms, swimming pools and outdoor sports matches can also return on the 7th.
Taoiseach Micheál Martin will unveil the plans this evening.