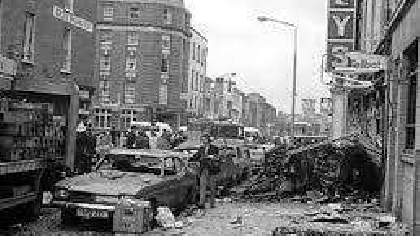 A campaigner for victims of the Troubles says the proposal by the British Government to stop all pre-1998 prosecutions arising from the conflict in the North, goes further than she expected.
The UK Government says it plans to give an amnesty to British army members, as well as paramilitaries.
Margaret Urwin of Justice for the Forgotten has been a voice for the families of the 33victims of the 1974 Dublin and Monaghan bombings, who are still seeking answers.
She says if this plan goes ahead, the entire redress system for families in the North seeking answers will come to an end.