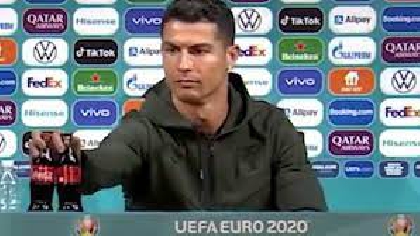 More than 3 billion euro has been wiped off Coca-Cola's share price.
It happened in the hours after Cristiano Ronaldo removed two Coke bottles from the desk during a Euro 2020 press conference.
The footballer then toasted journalists - with a bottle of water.
The company says everyone is entitled to their preferences.