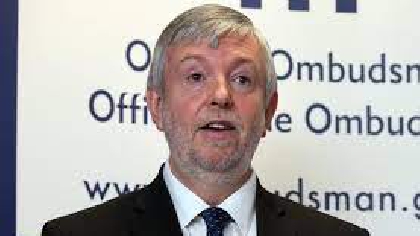 More than 3,400 complaints were made to the Ombudsman about public services last year.
That's a drop of 6 percent compared to 2019, according to the offices latest annual report.
A third of the complaints were made about government departments, a quarter about local authorities and a fifth regarding the health service.
Peter Tyndall says there was a wide range of complaints throughout the year.