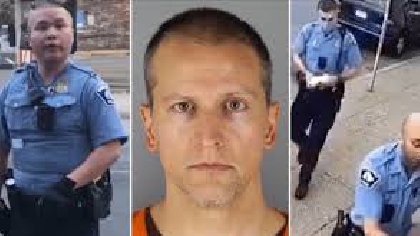 Former US police officer, Derek Chauvin,  has been found guilty of murdering George Floyd in Minneapolis last May.
Chauvin knelt on Mr Floyd's neck for more than nine minutes.
Sentencing will take place in two months time, with the most serious charge carrying up to 40 years in prison.
The US president says George Floyd's death in Minneapolis could be a moment of significant change for race and policing in America.