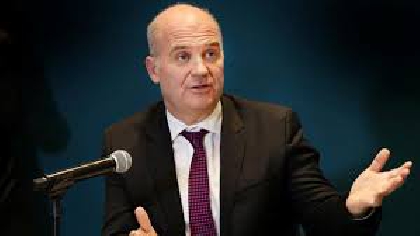 The Chief Medical Officer has told government Ministers he won't be recommending a change to the two metre social distancing rule at the moment.
Some Ministers had asked if it could be reduced to one metre which the World Health Organisation has deemed safe.

At a meeting this afternoon it's understood Dr Tony Holohan told Ministers a two metre distance is required to ensure continued suppression of the virus.

Taoiseach Leo Varadkar has said he believes the Dáil's COVID-19 committee could meet in an attempt to come up with a cross-party consensus on the dispute.
The emergency phase of COVID-19 may be with us for months or years according to the head of the Department of Health.
Chief Medical Officer Dr Tony Holohan previously said there are no plans for industries like construction to be blanket tested, but that they have made progress in reporting

Dr Holohan also addressed reports that test results were being given directly to employers, rather than the people getting tested, and says it's a full stop breach of their confidentiality if it's happening.