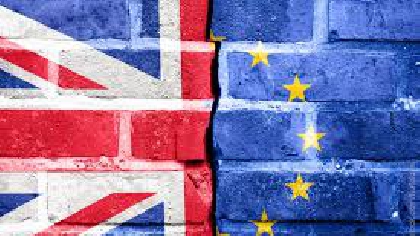 The DUP is threatening to launch legal action against the British Government over the legality of the Northern Ireland Protocol.
Arlene Foster, Jeffrey Donaldson and Sammy Wilson say the Brexit settlement for the North goes against the Act of Union.
Later today the House of Commons will debate the party's petition, demanding Britain lift customs and agriculture checks on goods crossing the Irish Sea.
However Fianna Fáil's Brexit spokesperson Lisa Chambers says Unionists should give the system more time to work out any early kinks.