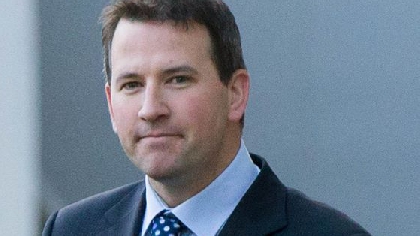 A European Court in Luxembourg is holding a hearing today, which may have an effect on convicted killer  Graeme Dwyer's attempts to overturn his conviction.
The former architect was sentenced to life in prison for the murder of Elaine O'Hara in 2015, with Data taken from mobile phones discovered dumped in the Roundwood reservoir, used in the case.
In 2018 Graeme Dwyer took a High Court challenge to the validity of the law that was cited when his phone data was seized, and won his case.
The case was referred to the Supreme Court after an appeal by the State and referred again to the Court of Justice for the European Union. A full decision by the European court isn't expected until next year.