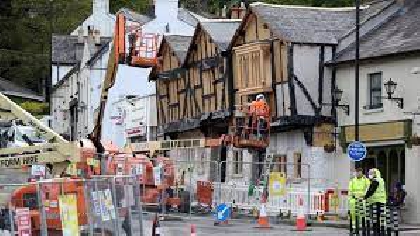 The village of Enniskerry is closed this week, as filming on the Disney movie "Disenchanted" continues.
From 7 o'clock in the morning until 10 o'clock at night, starting from today until Friday, there will be no parking in the village day or night, while church hill will be closed to traffic. The main street will be closed off tomorrow, while a stop go system will be in operation on all other days.
Local councillor Melanie Corrigan says some essential services in the village will stay open but the village will be a no go area for visitors.