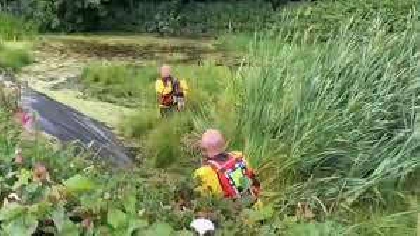 Crew members from Dun Laoghaire fire service were called out yesterday, to what they've described as an unusual rescue at Old Conna golf club In Bray.
A fawn had become trapped in a pond with heavy growth on the golf course and was unable to make it back on to dry land.
Two swiftwater rescue technicians from the Dun Laoghaire fire crew entered the water and managed to rescue the fawn, before releasing it back to the wild.
Dublin Fire Brigade shared footage of the rescue on Twitter.