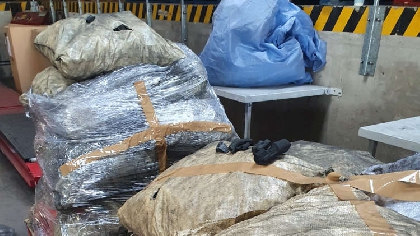 The drugs were disguised in 2,000 bags of charcoal and smuggled in two large containers from South America to Rotterdam.
The containers which were destined for Ireland were detained by Dutch Police and handed over to Gardaí at Dublin Port.

Forensic Science Ireland is examining the coal bags to determine the total amount of cocaine seized, but it's estimated to weigh up to half a tonne.