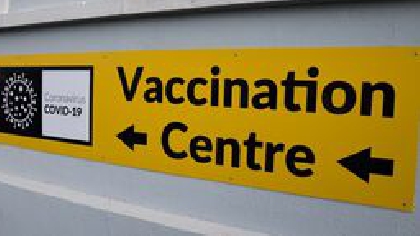 Walk-in Covid vaccination centres are also due to open from this weekend.
A significant move from the Cabinet this morning, accepting NIAC advice that vaccinations be offered to 12-15 year olds.

Parents will have to give consent and likely accompany their children to the vaccine centre.

Walk-in vaccination centres will also be opening this weekend in a bid to get more young people vaccinated before the return of schools.

Cabinet was updated on those plans this morning too, with Health Minister Stephen Donnelly saying it's full steam ahead.

12 to 15 year olds will be offered either Pfizer or Moderna - while the vaccine portal for 16 and 17 year olds is now open as well.