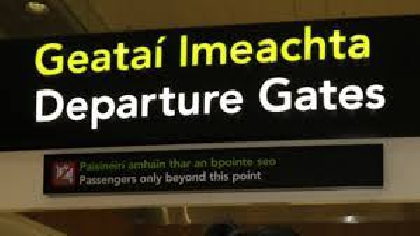 The government is considering the return of international travel in July as part of the EU green pass system.
While no firm dates have been set, the measure will be considered next month if the wider easing of restrictions goes well.
A pilot programme for large sporting events and gigs is also set to be trialled over the summer.
Taoiseach Micheál Martin says there will be consideration given to international travel over the coming months.
Around 80,000 construction workers will return to work next week. The entire sector will reopen next Tuesday.
Meanwhile, There is a further easing of restrictions in Northern Ireland from today,.
Cafes, restaurants and pubs can open for outdoor services.

All shops are also allowed reopen, along with gyms, swimming pools and self-catering accommodation.