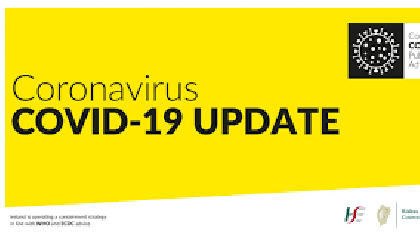 The number of people with Covid-19 in ICU is at its lowest level this year.
23 patients with the virus are currently in intensive care, while 59 people are in hospital - the lowest in nearly 9 months.
398 new cases of the disease have been confirmed in the Republic.
However 16 of the 27 countries in the EU have lower Covid-19 incidence rates than Ireland.
The country has slipped down the table recently, as many other states have seen big improvements in their 14-day rates.
Malta is the best in the EU, with just 13 cases per 100,000 people.