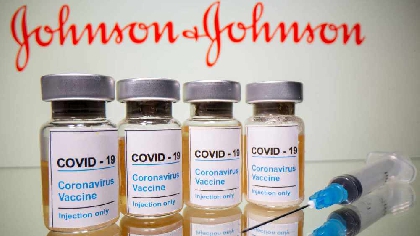 EU Regulators could decide whether to authorise Johnson & Johnson's single dose covid-19 vaccine by the middle of next month.
The EMA will assess the vaccine under an accelerated timeline after the company submitted its application for conditional marketing authorisation earlier today.

Ireland has ordered 2.2 million doses of the vaccine which can be stored at much lower temperatures than the Pfizer and Moderna jabs.

Trials have shown Johnson & Johnson's vaccine is 100 percent effective in preventing hospitalisation and death from covid-19.