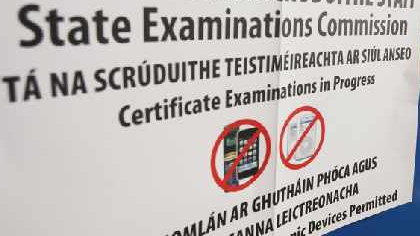 Leaving Cert results have hit a record high for the second year in a row.
Over 61,000 students had the opportunity to receive accredited grades, sit the exam or both, due to school time missed during lockdown.
While access to the results are now available online now.

The overall grade inflation is 2.6 percent ahead of last year's results, which were 4.4 percent ahead of the 2019 exam results.
Education Minister Norma Foley insists the system has worked well.
She says this year's students have missed so much in class education due to the Pandemic, but they rose to the challenge...