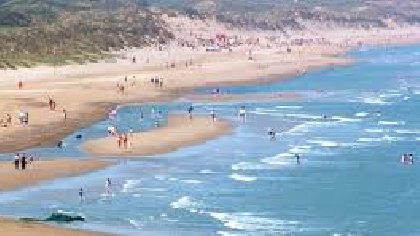 There are calls once again for tougher measures to be introduced at scenic spots and beaches in Wicklow during the summer months, after another weekend of chaos.
A large number of motorists were issued with fixed charge penalty notices in the uplands areas, while dozens of vehicles were towed from a second weekend in a row. Meanwhile parking on both sides of the coast road at Brittas Bay, Magheramore beach and Ennerielly beach South, caused serious traffic issues.
Seven life saving ring buoys and the posts holding them, were burnt on two bonfires on Brittas Bay beach by illegal campers, while the lifeguard hut at the north beach was also broken into over the weekend. Water safety officer with Wicklow County Council, Robert Kelly, said this was pure vandalism.