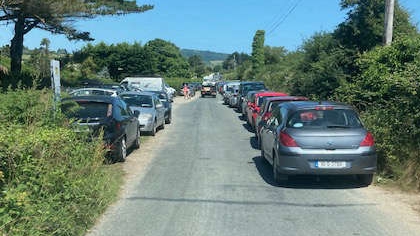 Despite warnings and appeals,  motorists still parked their vehicles illegally in a number of scenic and beach locations in Wicklow at the weekend.
Car parks in Brittas Bay were full from early yesterday morning, with a large number of cars allowed to park overnight in the facility, while motor homes breached by-laws and set up camp along the coast road for the weekend. This led to vehicles parking on both sides of the coast road, causing delays for moving traffic.
It's understood a number of vehicles were towed away from Magheramore beach while several other vehicles were hit with fines.
Temperatures could reach as high as 30 degrees in places this week as a national advisory for warm weather remains in place.
29.5 degrees was recorded in Athenry in Galway on Saturday afternoon, making it the hottest day of the year so far.
Met Eireann's high temperature advisory will run until Friday with very warm conditions forecast.