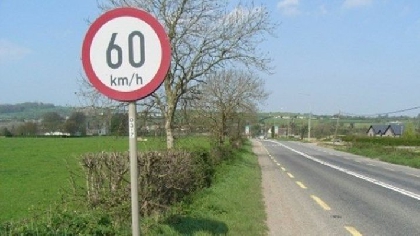 A 24 hour campaign targeting speeding motorists is underway today, with a strong presence of Gardai on our roads for National Slow Down Day.
The campaign began at seven o'clock this morning with the overall objective to reduce the number of deaths and injuries on our roads.
Last year there were 137 collisions which led to 148 deaths on Irish roads - an increase of 8 from 2019.
Gardai say a 1% reduction in average speed will bring about a 4% reduction in fatal collisions.