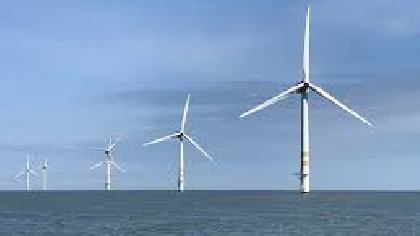 A major new offshore wind farm of up to sixty, 300 meter high turbines could be built 10 kilometres off Dublin Bay.
Developers say the proposed 1.5 billion project will be capable of powering 600 thousand Irish homes.
RWE and Irish company Saorgus are will submit a planning application next year, however, they have opened it up to public consultation early.
It follows plans to expand the Arklow banks wind farm, which has also gone to public consultation.