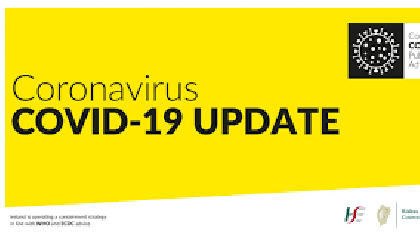 The National Public Health Emergency Team will make recommendations this afternoon on what restrictions can be eased after April 5th.

Senior Ministers will then meet to consider the issue before a full cabinet meeting tomorrow.
It's expected the 5km travel rule will be relaxed, outdoor meet-ups will be allowed between two households and sport may return for children.

There will be a big focus on outdoor activities - as NPHET fears any indoor gatherings or meet ups.
However Construction has emerged as the big doubt.
The five-day moving average of Covid-19 cases has grown by five percent in the past week to 620.
604 new cases of the virus were announced yesterday as well as 13 more deaths.

In public hospitals overnight there were 328 patients with the disease, while latest figures show there's 68 patients in ICU.