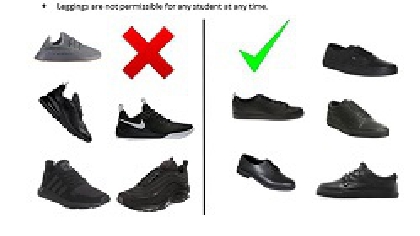 It's being claimed that a Dublin Community school has issued a letter to parents warning that their children will be sent home if they are not wearing the correct shoes, despite retail outlets being closed for the last four months.
The Single Parents group SPARK-Ireland has tweeted part of the letter, which says while the school understands budgetary concerns and shop closures, non compliant children will be sent home.
One parent who responded to the tweet, said she had also received a letter from her child's school which said if a child can't follow uniform rules they can't be trusted to follow Covid protocols and shouldn't come to school.
The claims have sparked anger among parents on social media, many of whom have been struggling on the Pandemic Unemployment Payment.