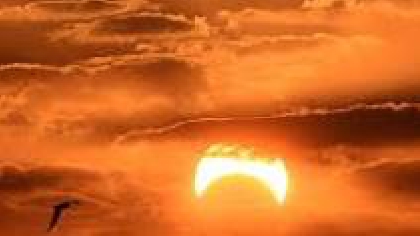 There's less than two hours to go until one of the best eclipse events in recent years takes place.
Just before 10 O'Clock this morning the moon will begin tracking across the face of the sun and partially block it for up to two and a half hours.
There may be a slight drop in temperature when it happens.
For safety reasons the public are being urged not to look at the sun while the event is taking place.