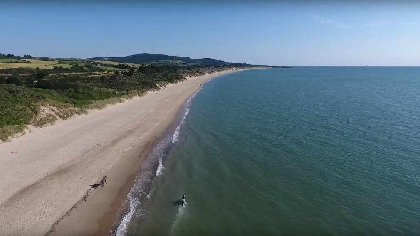 People heading to beaches iare being urged not to use inflatable toys in the sea.
A spell of warm weather from the Azores will hit Ireland this week with temperatures forecast to hit the mid 20's.
Authorities in Clare and Waterford have already banned inflatables from their beaches.
Irish Water Safety says inflatables are not safe in the water and can created difficulties and has issued an appeal to leave them at home.