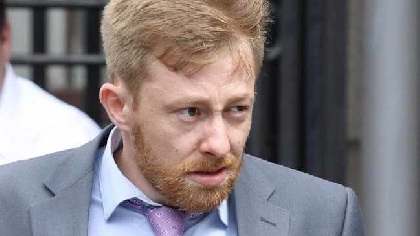 The trial of a Dublin man accused of carrying out a fatal gun attack at Bray boxing Club 3 years ago heard evidence yesterday from Boxing trainer Pete Taylor ,  who said he was "within touching distance" of the gunman when he was shot.
He was giving evidence in the trial of 34 year old Gerard Cervi, from East Wall in Dublin who is accused of the murder of Bobby Messett and the attempted murder of two others, including Pete Taylor at the boxing club on Bray seafront, on the 5th of June in 2018
Pete Taylor said he was connecting his phone to a stereo to put on music for the fitness class when he heard a loud bang, which he said he thought was an air compressor used for some of the gym equipment.
He said he charged at the gunman and jumped at him and was shot in the shoulder.
The trial continues today.