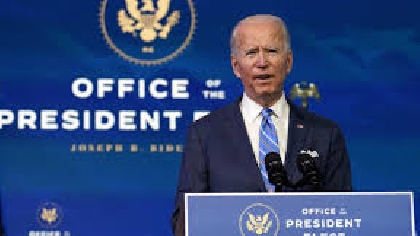 The US President's introducing specific rules for federal workers not vaccinated - to try to persuade them to get their Covid jab.
Those who haven't had it will have to carry on wearing masks, test weekly and maintain social distancing.
Only around 50 percent of Americans are fully vaccinated.
Joe Biden says his country is entering a "pandemic of the unvaccinated" -but says he's hoping to address it.