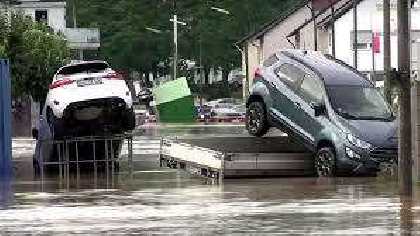 Nine people are dead after floods and heavy rain caused six houses to collapse in Germany.
Police say more than 70 others are missing in the western town of Schuld.
There are suggestions other buildings could also be at risk in the hilly region, and bad weather's expected to continue into tomorrow.