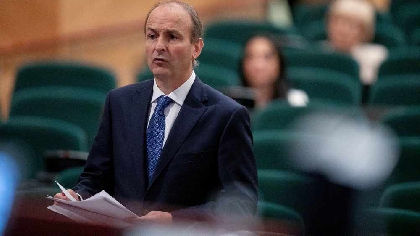 Hairdressers and barbers will be prioritised for re-opening next month, along with places of worship.
The Taoiseach also told his party last night that click-and-collect and non-essential retail are likely to resume in May. Micheál Martin also confirmed he hopes to reopen the entire construction sector next month.
Meanwhile 85 percent of people polled in a new survey said they are not confident the majority of the population will receive a Covid-19 vaccine by the end of June.

More than 4,000 people took part in the study carried out by Zahra, with 72 percent saying they have started to shop locally more since the beginning of the pandemic, while almost a third say they are spending more on groceries as they "need something to enjoy".