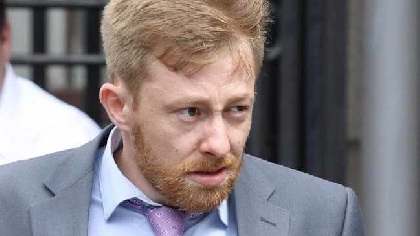 The Central Criminal Court was told yesterday that a witness saw a van with yellow number plates leaving the scene of a fatal gun attack at the Bray Boxing Club three years ago. It was seen a short time later at Cornelscourt.
On the day of the attack gardai were searching for a silver metallic Volkswagen Caddy with yellow number plates, believed to have been involved in the shooting. At half past one that afternoon, the vehicle was found parked on Pigeon House Road, Ringsend, not far from the accused's home.
The jury was also told another witness will give evidence they saw a man on a bike at the van on Pigeon House Road at a quarter past eight that morning.
34 year old Gerard Cervi with an address at East Wall in Dublin, is accused of murdering 50-year-old Bobby Messett and the attempted murder of two others at the North Wicklow club on the 5th of June in 2018. He has denied the charges.