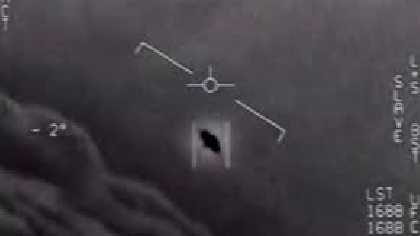 We're just days away from potentially finding out if aliens exist.
The US Government's expected to publish an official report into UFO sightings this week.
A task force has been investigating dozens of reported sightings and encounters between US military personnel and unidentified flying objects. They've also examined cockpit videos recorded by US Navy pilots, of objects appearing to defy the laws of physics.
The Former U.S. President Barack Obama sparked increased interest when he was asked last month about the incidents on "The Late Late Show with James Corden" . Mr. Obama said there is footage and records of objects in the skies that we don't know exactly what they are.