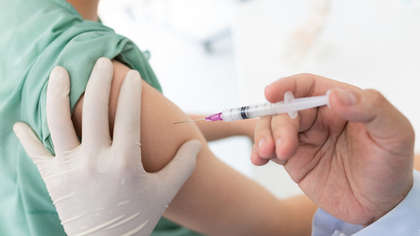 People with compromised immune systems are set to be the first to get a Covid-19 booster jab.
The additional dose will be offered to qualifying people over the age of 12, no earlier than two months after their second dose.

The National Immunisation Advisory Committee says people with compromised immune systems should get an additional dose of an mRNA jab, regardless of what vaccine they originally received.
Meanwhile, an obstetrician is reassuring pregnant women about the safety of the Covid 19 vaccine.
Advice on vaccination during pregnancy has also been updated, with women now allowed to get the jab before 14 weeks.

The Pfizer and Moderna jabs are now going to be offered to pregnant women at any stage of pregnancy.

They were only offered it previously between weeks 14 and 36.

Consultant Obstetrician at the Rotunda Hospital in Dublin, Dr Maeve Eogan, says the vaccine is the best option for mother and baby.