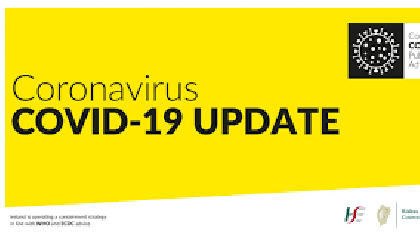 The country's five-day moving average of Covid-19 cases has risen by 89 percent in the past week.
It's increased to 1,101 after 1,179 new cases were confirmed by the Department of Health yesterday.
91 people are being treated in hospital, while 22 patients were in intensive care.
Meanwhile very few visiting restrictions will apply to nursing homes from today.
Residents in homes where most people have vaccine protection, can have as many visits as they want, but with just 2 people at any one time.

Sage Advocacy is urging nursing home providers to stick to the latest HSE guidelines as soon as possible.
Its Executive Director Sarah Lennon is concerned that some facilities don't intend to immediately ease restrictions.