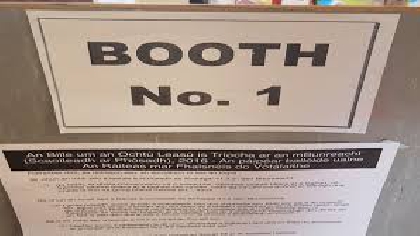 Voting is underway in the Dublin Bay South by-election as ballots are cast to elect a replacement for former Fine Gael minister Eoghan Murphy.
Voting booths opened at 7 this morning and stay open until 10.30pm tonight,
People are being asked not to vote if they're displaying Covid symptoms or are self-isolating.
Facemasks need to be worn in polling centres - and people are asked to bring their own pens or pencils to mark their ballots.
There's 15 candidates on the ballot for this by-election.
Counting will get underway at the RDS from 9am tomorrow morning.