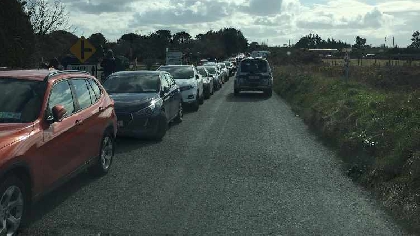 Gardai in Wicklow say they will now adopt a zero tolerance approach to people who park their vehicles illegally at scenic and beach locations in the county.
It's after another weekend of traffic chaos which saw emergency vehicles being hindered in attending two separate callouts at beaches in which two people died.
Permanent and temporary car parks were full from early on Saturday and Sunday with illuminated temporary road side warnings in place, but it didn't stop people abandoning their vehicles illegally and causing obstruction for other motorists.
Wicklow Superintendent Declan Mc Carthy says the position being taken will be tough from now on.