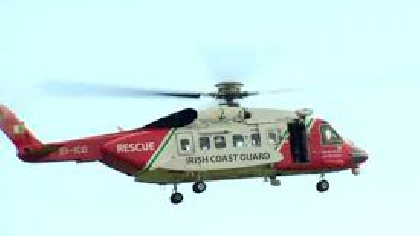 People taking part in water activities in Wicklow and surrounding counties this weekend are being urged to exercise care.
It's after a young man in his 20's died after getting into difficulty while swimming in the sea in south county Dublin yesterday.
Emergency services were called to the scene at the Vico road at around twenty to four yesterday afternoon.
The swimmer was taken to Beaumont hospital by the Coast Guard helicopter 116 but was later pronounced dead.