WIN!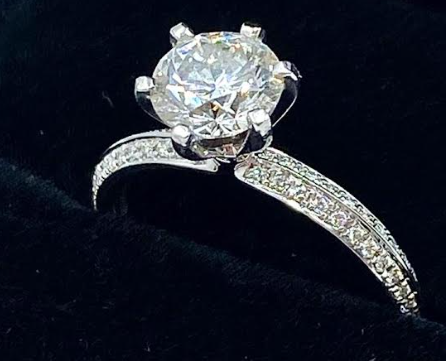 All this week on Sunshine 106.8 we're giving you the chance to win a stunning ladies platinum Solitaire Diamond Ring… Set with a Jaw dropping 1.25 carat Genuine "Natural" Diamond valued at €10,000 - it comes with an Independent valuation report and authentication.
Tune-in all week for details of how you can enter to win!

We've teamed up with Martin Gear Jewellers of 5 Mary Street, Dublin, the Multi Award Winning Natural Diamond Specialists to give away this amazing prize, with our winner announced on Friday September 15th with Carol Dooley on the More Music Drive.
The Martin Jewellers whopper all round Jewellery sale is coming for the month of October!
https://www.facebook.com/MartinGearJewellers/
https://www.instagram.com/martingearjewellers/
Listen Live to a Sunshine station