Meeting Marco von Dobschuetz-Dietl at the Nuremberg Christmas Markets
Travel Talk with Ed Finn
Saturday, December 3rd, 2022 - 6 minutes
The enticing aroma of gingerbread, mulled wine and grilled sausage hangs in the air at the Nuremberg Christkindlesmarkt. First mentioned in 1628, its roots probably go back to the time of Luther, when the tradition of giving children presents at Christmas evolved. Ever since then traditional wares such as handmade Christmas decorations and culinary treats have been offered by the 180 wooden stalls, decorated with red and white canvas. Take a stroll through the festively lighted lanes between the stalls and discover the enchantment of the unique atmosphere.
The "Christkind" with blond curly hair wearing a golden crown and golden white gown opens "its" market traditionally on the Friday before the first Advent. "You men and women who once were children, be young again", proclaims the "Christkind" when she welcomes guests to the Nuremberg Market Square. And she is right - because with a bit of childish enthusiasm over the Christmas tree decorations, tinsel angels, wooden nutcrackers, cribs and colored stars, you enjoy walking through the romantically lit Christmas Market twice as much.
The Nuremberg Christkindlesmarkt not only places the greatest importance on offering traditional wares, but also on sustainable development. Thus environmental aspects are set on an equal par with social and economic aspects. For example, all mulled wine dealers work with a reusable cup system. This saves energy and avoids a large number of disposable containers. Furthermore, the Christkindlesmarkt has been supplied with regenerative energy from regional hydroelectric plants and photovoltaic power plants since 2012.
Don't forget the culinary delicacies the city of Nuremberg stands for. Whereas gingerbread has its peak season during the Christmas period, the finger-sized grilled sausages are eaten all year long. Equally worth trying is a crackling pork shoulder with a dumpling or a Franconian carp. A glass of Franconian wine or a cool beer can be drunk with the regional specialities at one of the private Franconian breweries.
Some wonderful Christmas decorations on offer at the Nuremberg Markets.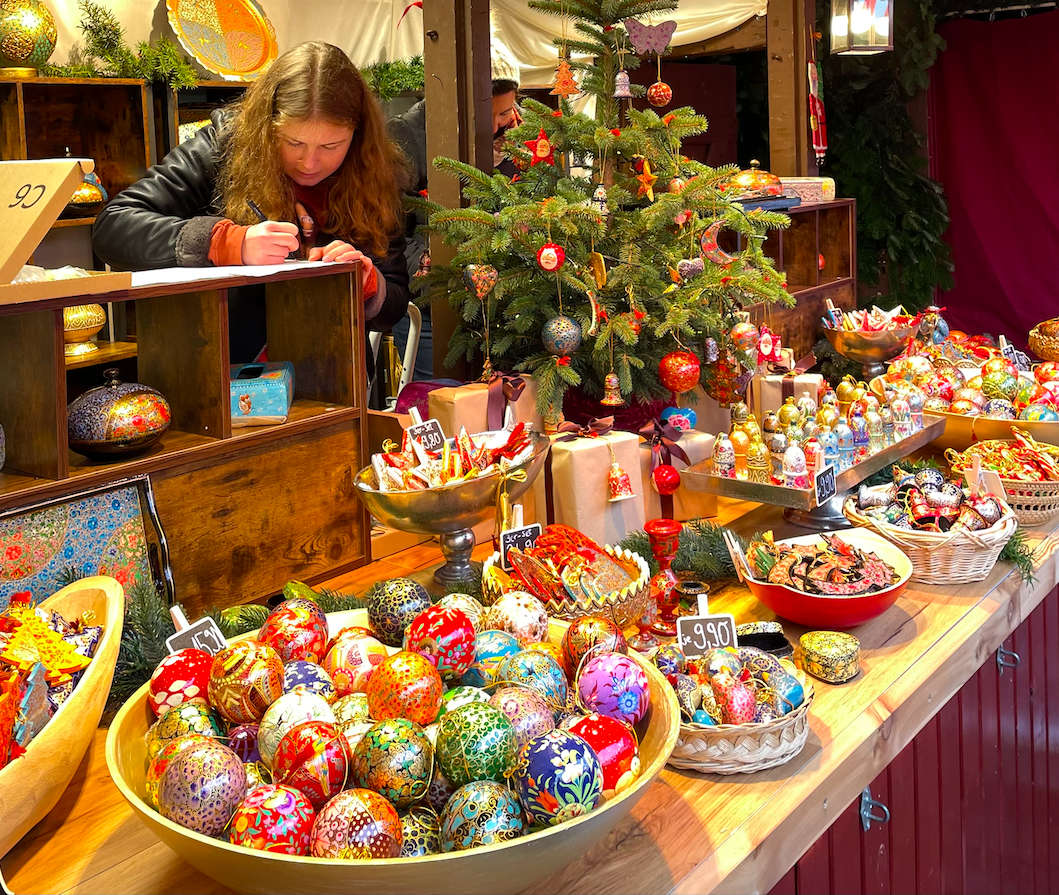 Visiting the very impressive Glasgow Stall at the Nuremberg Christmas Markets with Martina Weber from Nuremberg Tourism (in the pink hat)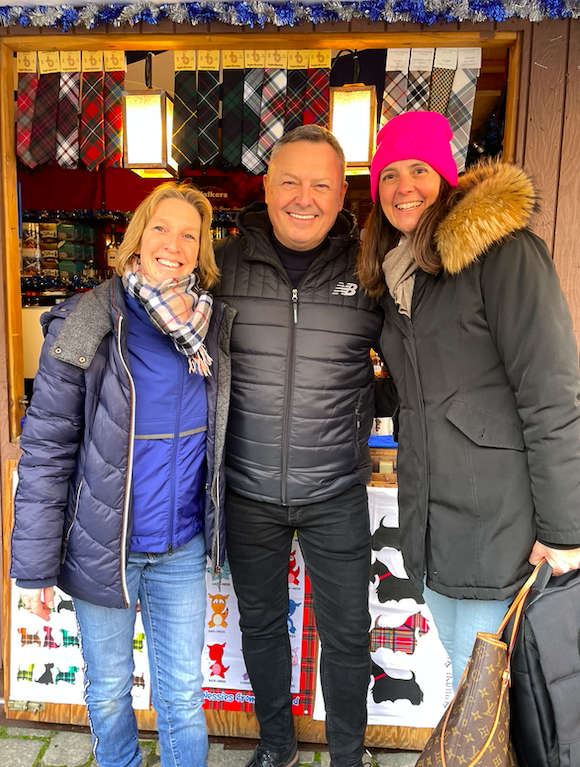 For more info visit - https://www.christkindlesmarkt.de/en/
Ed flew with Ryanair to Nuremberg with fares in December from €43 each way
Ed stayed at the Leonardo Royal Hotel - Prices from €230 per room in December
The Nuremberg Card is great value and provides free entry to all the most popular museums and attractions
Subscribe to this podcast
Listen Live to a Sunshine station