The Way of St. James - Special Year - July 25th 2022
Travel Talk with Ed Finn
Saturday, January 1st, 2022 - 10 minutes
2022 is going to be a very special year on the Camino de Santiago, as it is considered a Holy Year or Ano Xacobeo. This means the Feast of St James, 25th July, falls on a Sunday. This only happens every few years and the last Ano Xacobeo was in 2010. In fact, because of our leap years, Holy Years actually only occur 14 times in a century, so it really is quite a unique experience.
Spain is very much looking forward to the Camino Holy Year 2022 (Ano Xacobeo 2022) on the Camino de Santiago. For pilgrims everywhere, the year 2022 is filled with hope and will be a very special year to walk the Camino de Santiago.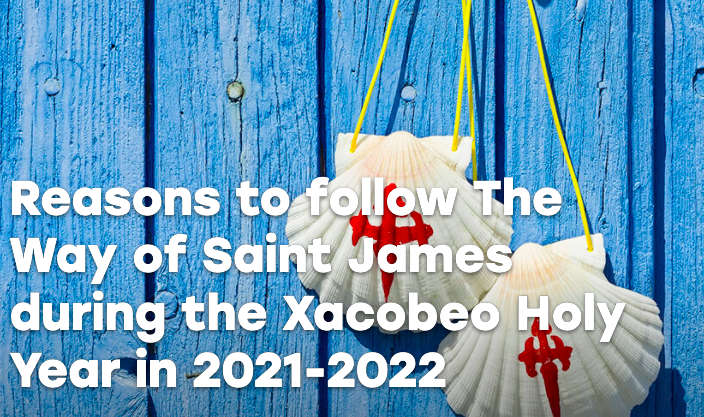 Let's learn a little bit about Camino Holy Year 2022 and why it's such a special event for pilgrims.In 2021, the feast of St. James (July 25th) fell on a Sunday, thus making the year a Holy Year. St. James is the patron saint of Spain and according to the New Testament, he was one of Jesus' 12 Apostles. His remains are said to be buried in the Cathedral of Santiago de Compostela and are therefore a major source of pilgrimage. People have walked the Camino to Santiago for thousands of years, a pilgrimage we still make today. July 25th is also Galicia's national day, which is quite fitting as it is home to the Camino de Santiago.
During every Holy Year (which includes 2022), a special entrance called the 'Holy Door' is opened on the east side of the Cathedral and since the 12th Century, pilgrims who visit the shrine on the Holy Year are granted a Plenary Indulgence.In 2022, there is an expectation that there will be high numbers of pilgrims on the Camino (in the latter half of the year) and it will be the most significant Camino year in living memory, especially as we have been restricted from travelling for so long.
PLANNING TO WALK THE CAMINO DE SANTIAGO DURING HOLY YEAR 2022 ?
During Camino Holy Year 2022, it is very likely there will be more pilgrims on the trails than ever before. While this is wonderful for meeting like-minded people and sharing in a very unique experience, it's a good idea to plan your trip as soon as possible.
A question we often get asked is "How far in advance should I book?" The answer is as far in advance as possible as you'll be more likely to avoid any disappointment and secure the type of experience you are looking for. Aer Lingus and Ryanair have direct flights from Dublin to Santiago from €75 return and the flight time is just 2hrs 15 mins
And if you'd like to experience something extra special during the Xacobeo 2021, follow The Way of Saint James (Camino de Santiago) during Holy Year via the various different routes, such as the Camino Francés (French Way), the Camino Primitivo (Primitive Way), the Camino de Invierno (Winter Way), the Camino Inglés (English Way), the Camino del Norte (Northern Way) or the Camino Portugués de la Costa (Portuguese Coastal Way), among others.
Ed Finn walked from Sarria to Santiago and on Travel Talk today was telling us "Most pilgrims choose to walk the final stage from Sarria to Santiago because it's the minimum distance required to earn your Compostela (Pilgrims Certificate), which is an official document certifying the Camino has been completed. Sarria is 115km from Santiago which covers the 100km minimum requirement. "It was one of the best experiences of my life"
For more information visit - Year of St. James or contact your local travel agent - Special Tour Operators - Camino Ways, Follow the Camino and Caminogroups.ie
Buen Camino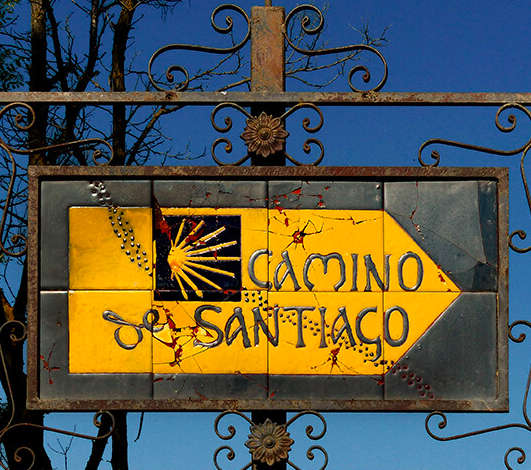 Subscribe to this podcast